Gabes' Nuclear Experience
Posted: 2018-01-15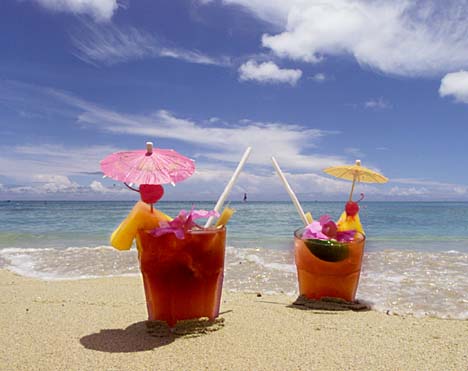 Gabes just went through a totally unique experience, a bona fide nuclear attack alert. His response to Ike's query about how it was is ...

I was sitting on our six floor balcony taking my morning meds and enjoying the morning sun. All of a sudden, I see the security people next door at the Marriott hustling everyone inside. I also saw old people running on the beach sidewalk. I thought maybe a tsunami was coming. I had my cell phone on mute, but when I touched it to search for what was up, I saw this warning: THERE IS AN INCOMING BALLISTIC MISSILE TO THE HAWAIIAN ISLANDS. SEEK SHELTER IMMEDIATELY. THIS IS NOT A DRILL! About this time, the sirens started going off.

After shitting in my pants, I called the front desk. They confirmed that the alert was real and told me to stay indoors and away from windows. I figured it was probably headed for Honolulu and not Maui, but still. I called Ann Marie, but she said nothing was on the TV about it. About ten minutes later, the front desk called to say it was a false alarm. A half hour later, I got another loud alert on my phone saying it was a false alarm. FALSE ALARM?!!! Are you fucking kidding me?!!! People here are pissed. Aside from the panic, old people could have fallen and broken bones from running, or had a heart attack. It boggles my mind that something like that could happen. Needless to say, I doubled up on the Mai Tais that day!