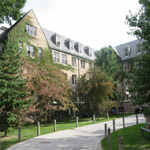 CyberZahm
The Virtual Dorm
If "con" is the opposite of "pro", then what is the opposite of progress?
-- Steven Wright?
---
Al visits Mags
Posted: 2013-08-09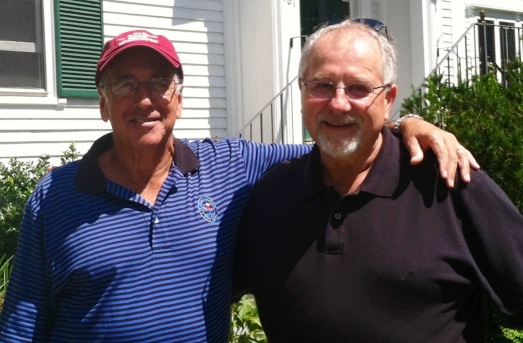 Al and his lovely bride joined us in Bath for breakfast, a tour of the mansion, and a stroll around town. A pleasant surprise. Good to see you and Florence again Al. Mags

PS from Albert: I am up in Maine w/ Florence for a long weekend, spending some time w/ my daughter/grandson who is vacationing here. And as I pulled into Brunswick yesterday after a great day/night in Kennebunkport, I saw that Bath, ME was only about 8 miles from where I was staying. So I called Mags, and I and Florence met him and his lovely wife Elaine for breakfast in his town the following morning. Then we strolled to his lovely home, built in 1853, and now receiving a stylish upgrade from the McGee's. Great tour of the home, and we made friends w/ his cat and dog Roscoe. A nice walk around the town of Bath wrapped up our time together... thoroughly enjoyable!! Thanks for the tours and a great breakfast at Mae's Café, Mags… we loved it.