Busters Powerful September Pushes Them to the Top
Posted: 2011-11-26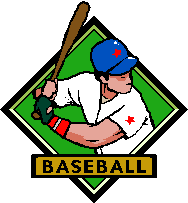 Congrats to Gabes and the Busters. They rode a torrid September comeback to the 2011 Roto Baseball title. Congrats also to the other teams finishing "in the money", the Foxes, the Expectorators and the Bombers.

To give you an idea how hot the Busters were down the stretch

... in the final 28 days here are the number of HRs hit by each of the contending teams:

Busters 72 Foxes 37 Spitters 44 Bombers 29

Holy crap!

Any analysis, comments, etc etc from all of you are more than welcome. I've got a big trip coming up and have no time to do a proper write up. In fact, I intend to save working on the standard sidebet calculations, which take a boring couple hours, for my plane ride. So it will be a little bit before I send out the final accounting. Meanwhile, a few things to clean up ...

Hans, thanks for a great job with the site! It is sooooo great to know we can count on you to get that job done and done right week in and week out .. thanks a million.

Unusual sidebets can be found here: http://cyberzahm.com/rotobaseball/unusualbets.txt It is up to the people involved to work them out. You can let me know if you want me to fold any results from those into the overall accounting, when I get around to it. Looks like some interesting albums will be heading my way Mags! I guess i didn't need that 0.6 points I negotiated.

Thanks to everyone. See you next year.

ICC

****************************

Thank you, Fox, and as always thanks for everything that you do to make this all possible every year. You're the bleepin' best! Thanks also to Hans for another outstanding job with the CBS site.

Yes, my team was red hot the last month. Three weeks ago or so it looked like you and Mags were in a good position, but as recently as two weeks ago I grinned when Mags was declaring you the winner. I knew my team was hot, and about that time you did, too. A total of 40 players contributed to the Busters effort this year. I loved many of them, and I guess it's no surprise that 10 of the Busters are on teams playing in the playoffs. Roto Baseball ROCKS! It always has and always will!

Gabes

--------------

BLEEP YOU AL

Jack

--------------

Jack,

Why are u picking on me?

Al

-------------

I WAS PICKING ON GABES AND HIS "AL-LIKE" WRITE-UP

Jack

-------------

Ah! Didn't realize that that is now an "Al"

Al

------------

I wish I could do an AL but I don't have time.

Fox

****************************

Great job, as always, by Fox and Hans handling all the transactions.

And congrats to the Busters. If you want, I will compose and post the season recap on the CBS website, tho it may take me a while. Fox had to toot his own horn last year, beat me to that, as well.

--T,Ex

***************************

I'd say congrats to all four of the guys who owned the tops spots: Gabes, Terry, Mags, and Fox. You guys ran away and had your own foursome for most of the year.

Gabes- you had to have the MVP of rotoball in Napoli. Getting 30 HR and 70+ ribbies from a C is sick! Here's hoping he keeps it up in the postseason.

Thx again to Fox and Hans for jobs well done. And- as they say- "wait til next year" (except in Boston, where the world has come to an end.

Sobo

*************************

Gabes,

Congratulations. An impressive September run. Bombers ran out of gas, again. But you somehow got the right guys in the right place at the right time.

Now let's change some rules.

Mags

*************************

Whoa Nellie, that was a fun finish to the baseball season. The White Sox lose Ozzie and the Twins avoid 100 losses. and oh, by the way, the Red Sox complete their dramatic collapse, with the company of the Braves.

Gabes, congrats on your resounding win. I rarely looked up in the standings during the year, and when I did, the race was tight. But in the end, you kicked butt. The other congrats goes to Sobo for winning the tight race for 5th.

Fox - I will second Terry's note that you did pay the league fee at the start of the season. As for managing the CBS site each week, I'm happy to contribute time to CyberZahm - everyone does something on behalf of the group and this is my contribution.

Now we can all focus on LMS.

Hans

*************************

The final standings and payouts/payins were:
| | | |
| --- | --- | --- |
| Ballbusters | 74.0 | $802.88 |
| Foxes | 66.0 | $545.51 |
| Expectorators | 63.0 | $19.14 |
| Bombers | 59.0 | $118.64 |
| Tamales | 47.0 | -$136.31 |
| Cutters | 46.0 | -$133.81 |
| Panzas | 43.5 | -$202.55 |
| Leathernuts | 33.5 | -$123.51 |
| PussJackers | 31.5 | -$490.00 |
| Mazins | 31.5 | -$400.00 |
The $ above includes a credit of $160 for Foxes for paying the stat site, a donation of $104 to charity also handled by the Foxes, and all side bets that involved $$.
Congrats to all for participating. Special thanks to Hans for doing a great job with the stat site.