Myrtle Beach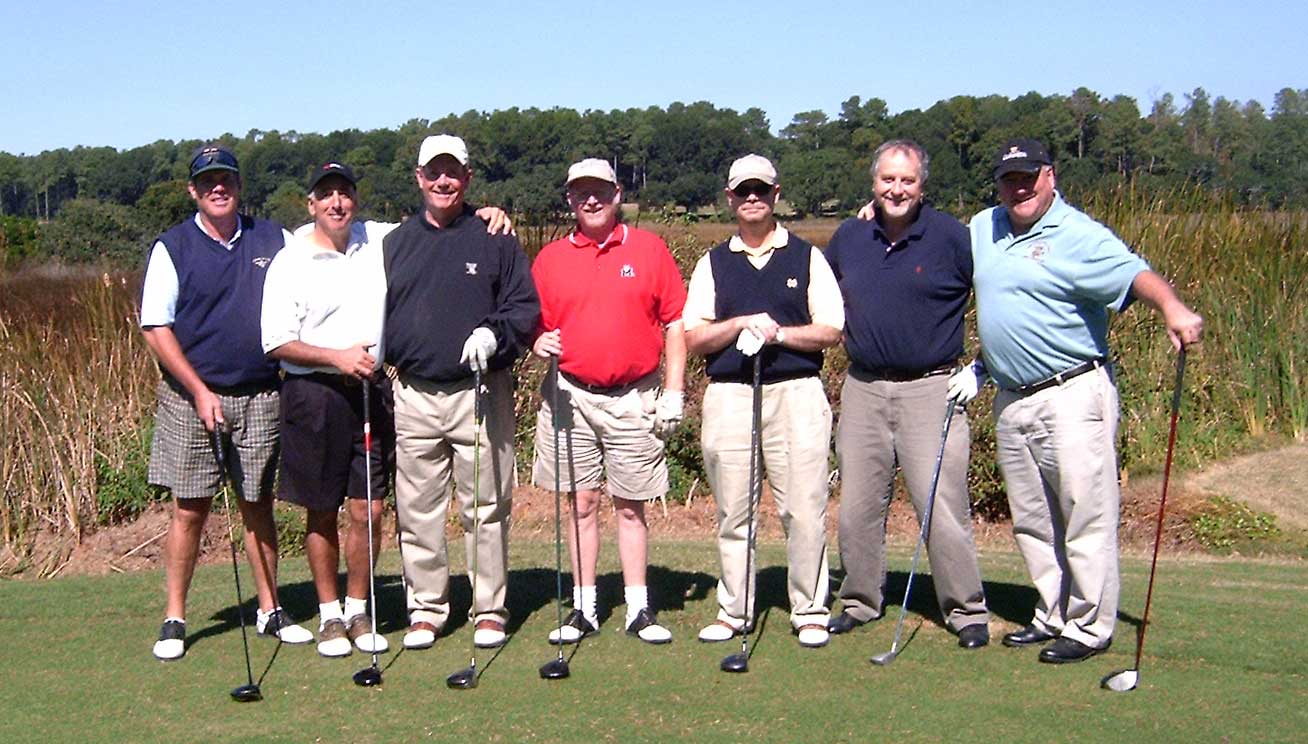 October 2006

A mini-reunion at Albert's condo in North Mytle Beach attended by Andy, Albert, Sobo, Mags, Hans, Ike and Fox.
---
Notes
---
Photos (courtesy of Sobo)
Click on a description to view the image:

Andy in trap
This lie might bother a lesser golfer - but not our 2006 low net champ.


Gary on tee
Talk about concentration!


Hans in trap
Up and down is no problem for 2006 low gross champ.


Men of great stature
Sobo, Albert, Hans, Fox, Ike, Mags, Andy
Oyster Bay may never be the same!