2001 - A Spaced Odyssey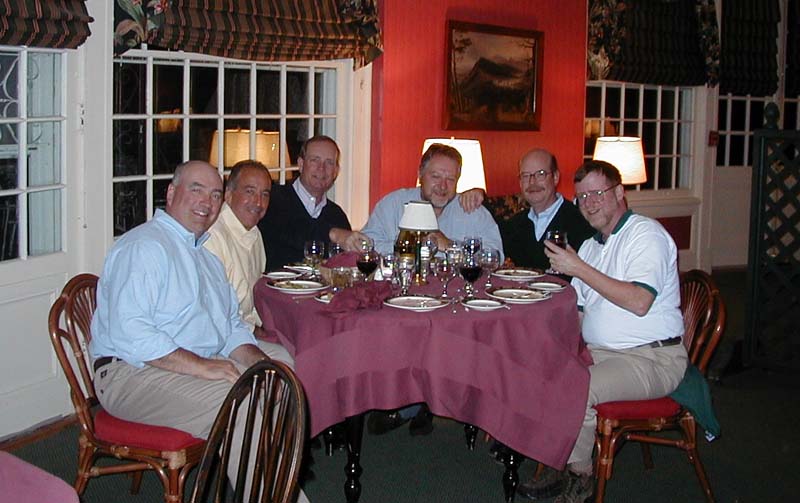 September 2001

Here are the pre-reunion plans that were distributed and discussed. It can sometimes be fun just to see how the plans evolved, from trying to be at the Hall for Latrell Sprewell's induction, through a discussion of the optimal tee times, onto a detailed itinerary:

Plans

But the crime against humanity that occurred on September 11, 2001 affected all of our plans (and our lives.) We scrambled to ensure that our loved ones and brothers were safe, we wrestled with unanswerable questions, and additionally we each had to decide whether or not we could make it to Cooperstown. Many made it (Albert made a marathon drive from Florida to his home and made it to Cooperstown the next day; Hans drove in from Chicago; Andy, Fox and Mags made shorter trips). Many others had to cancel plans - we all know that friends are of utmost importance but when we are needed, family takes priority.

Our 2001 reunion will always be linked with the 9/11 tragedy. Here is an essay addressing that tragedy, written by Tom Pearson, during those days when he thought he was going to be vacationing in Cooperstown:
---
Notes
---
Photos
Andy and Ike had their digital cameras extraordinaire. And Hans had his Texaco special ($3.99 with a fill up). All three took lots of photos. Photos are arranged by "event" and by the camera owner, with the number of photos on the page shown in parenthesis. I took the liberty to use Photoshop to reduce the file size and to crop a photo here and there. You can also find photos in the "photo diary" above in the Notes section, although the same photos below are usually larger.
Golf
Hanging Out
White House
Friday Dinner
Hall of Fame
Special thanks to Ike and his family for being such gracious hosts.